Legacy Bogey Bag
Regular price

Sale price

$99.99
What is the Bogey Bag?
Simply put, golf's best stress reliever. The Bogey Bag is a premium speed punching bag, redesigned and repurposed to attach to any golf cart, allowing players to take their anger out in a fun and healthy way without paying the price of equipment replacement or injuries.

Whether it's a gift for a friend, family member, or yourself, the Bogey Bag is here to make this frustrating game more fun for everyone.
What comes in the box?

Bogey Bag Speed Bag
Aluminum Rod & Clamp (

Hard-Anodized 7075-T651)

Black High-Tension Spring Assembly with Swedish Bearing
Red Polymer Air pump
Share
For all other inquiries please email us at contact@thebogeybag.com. Thank you!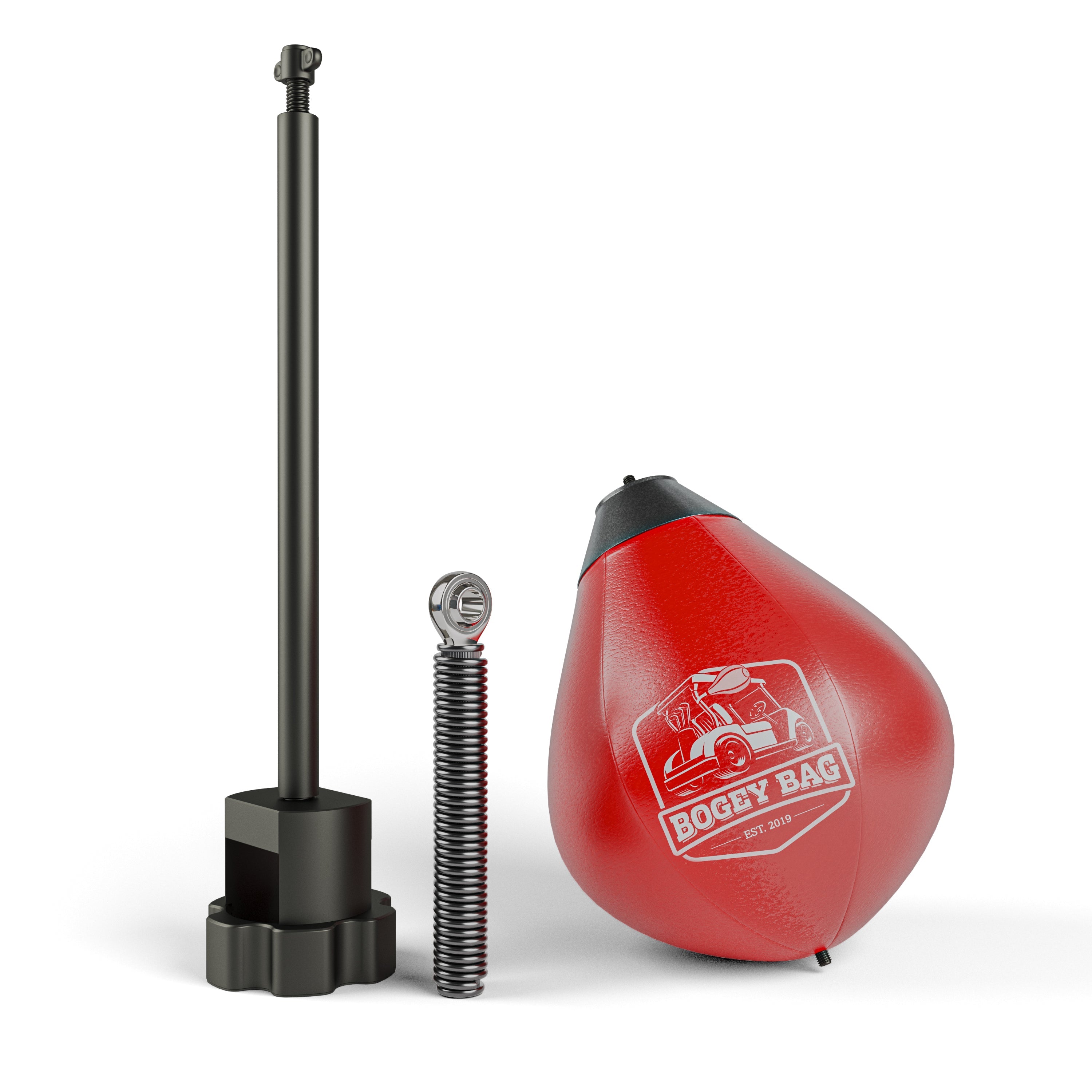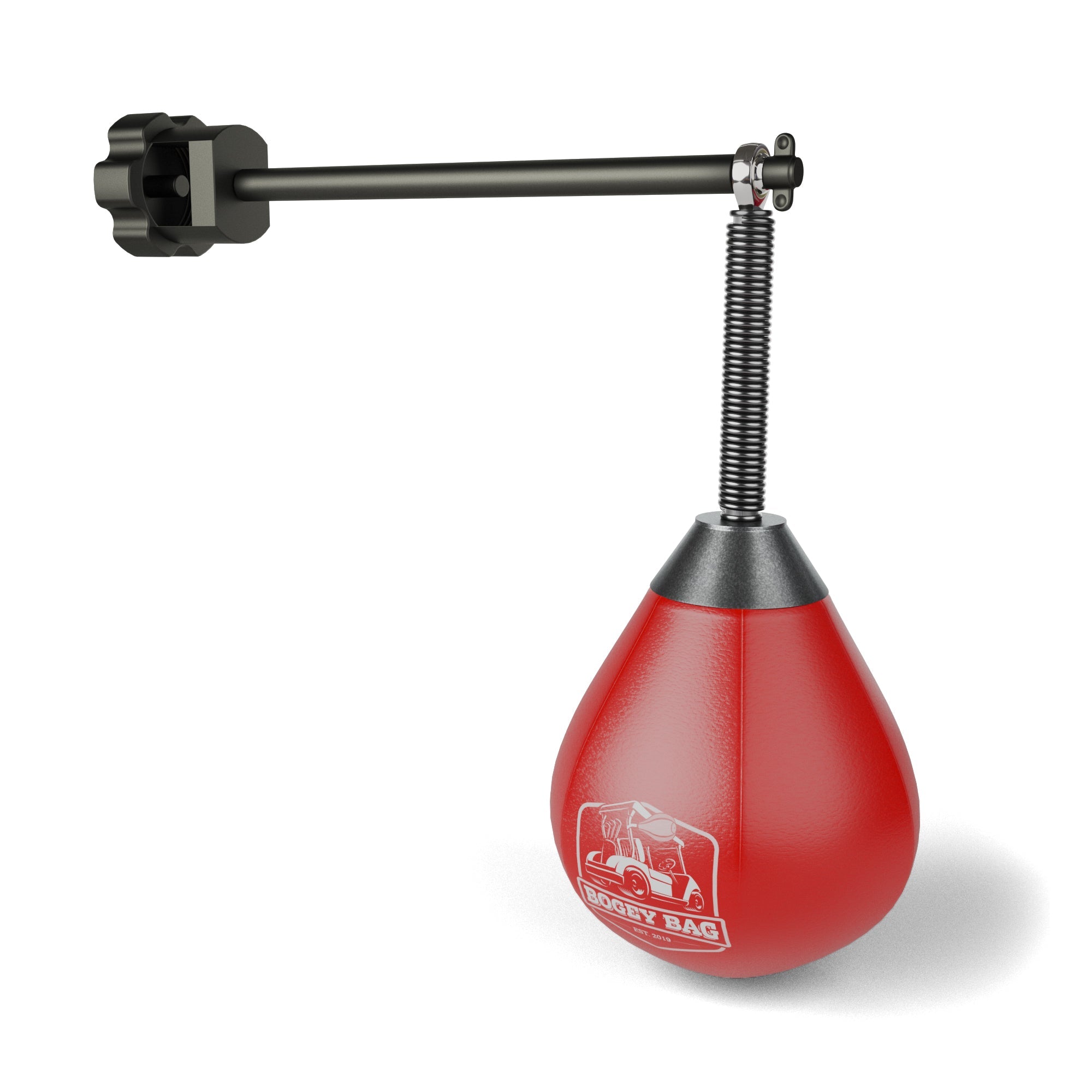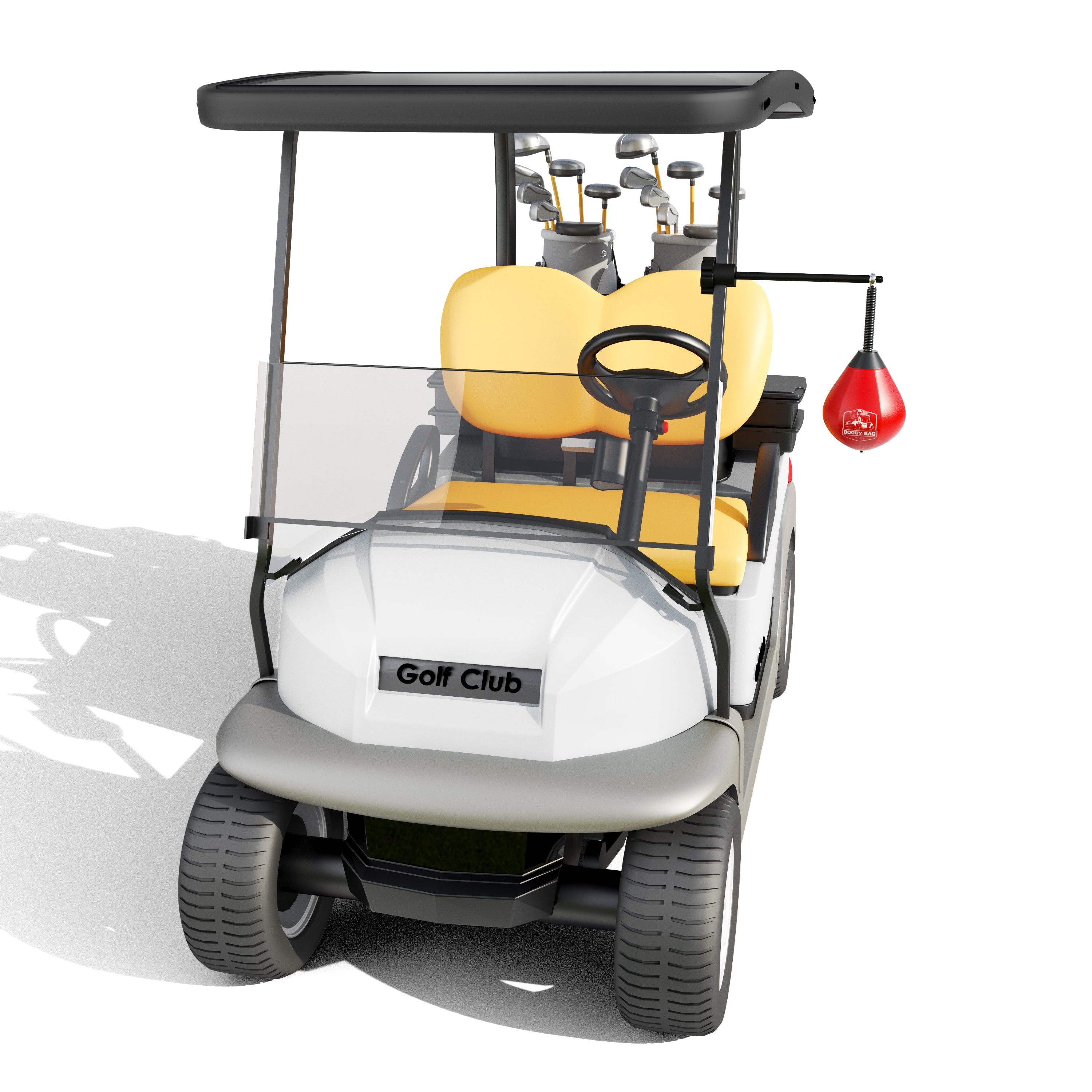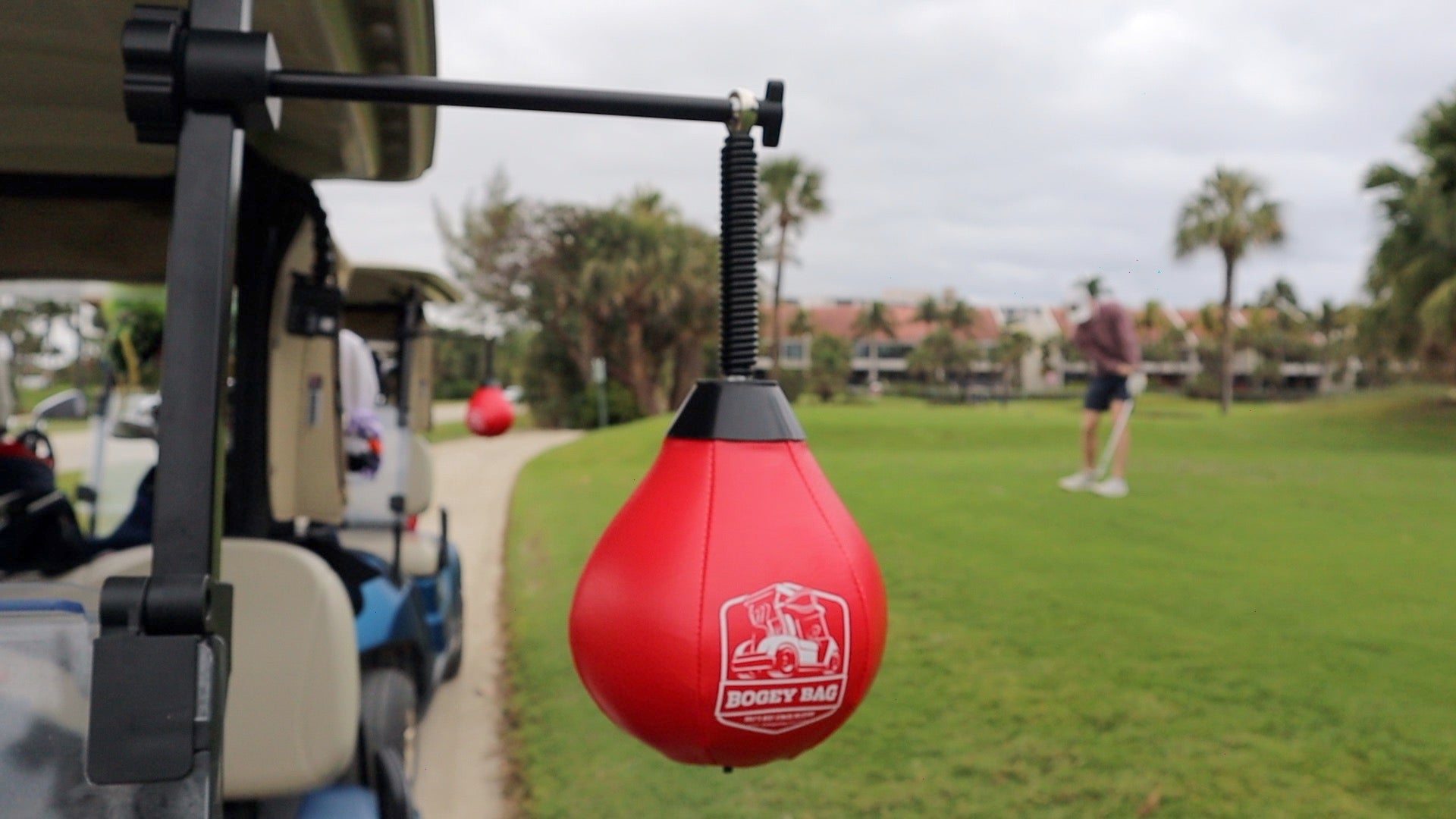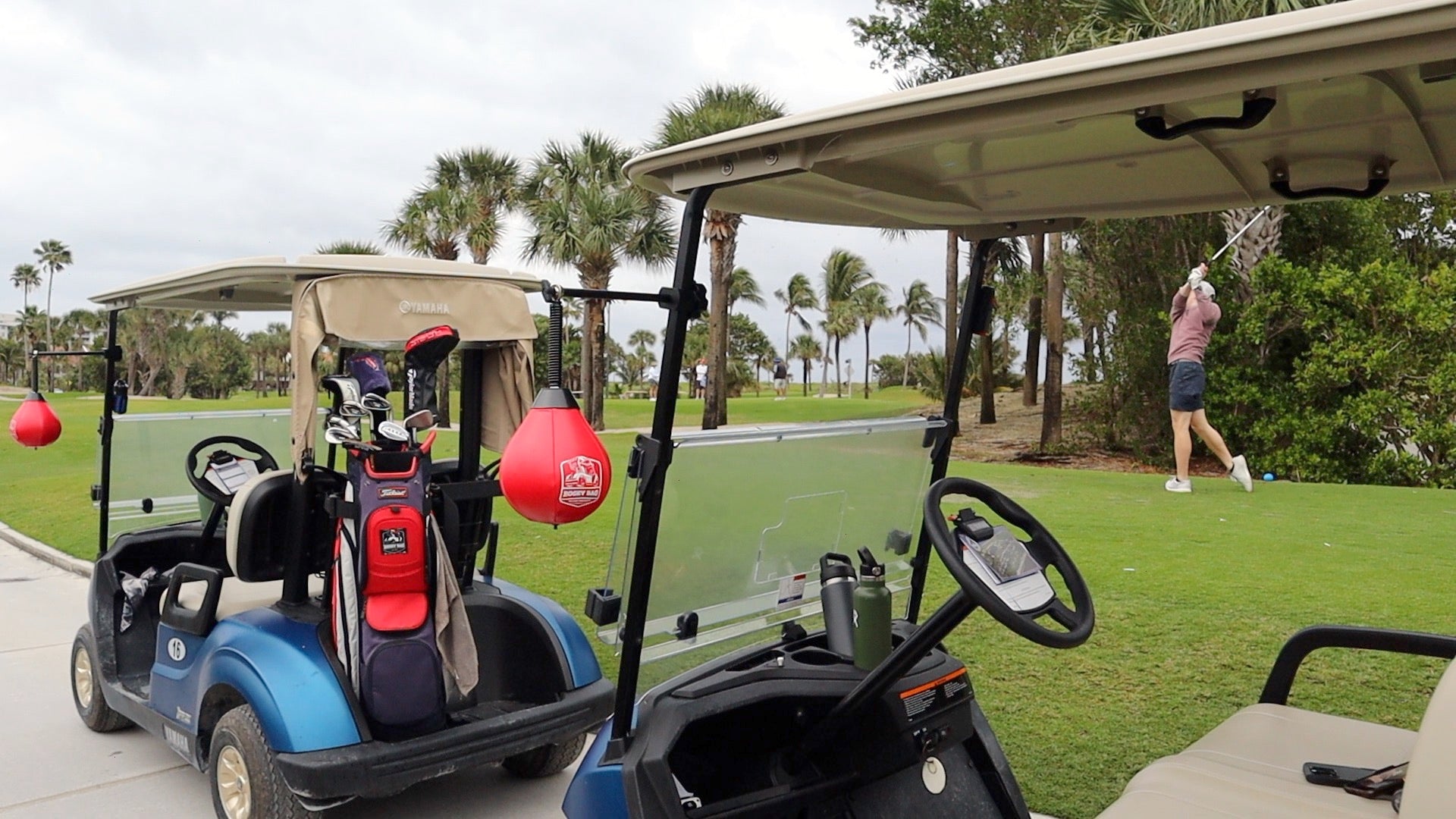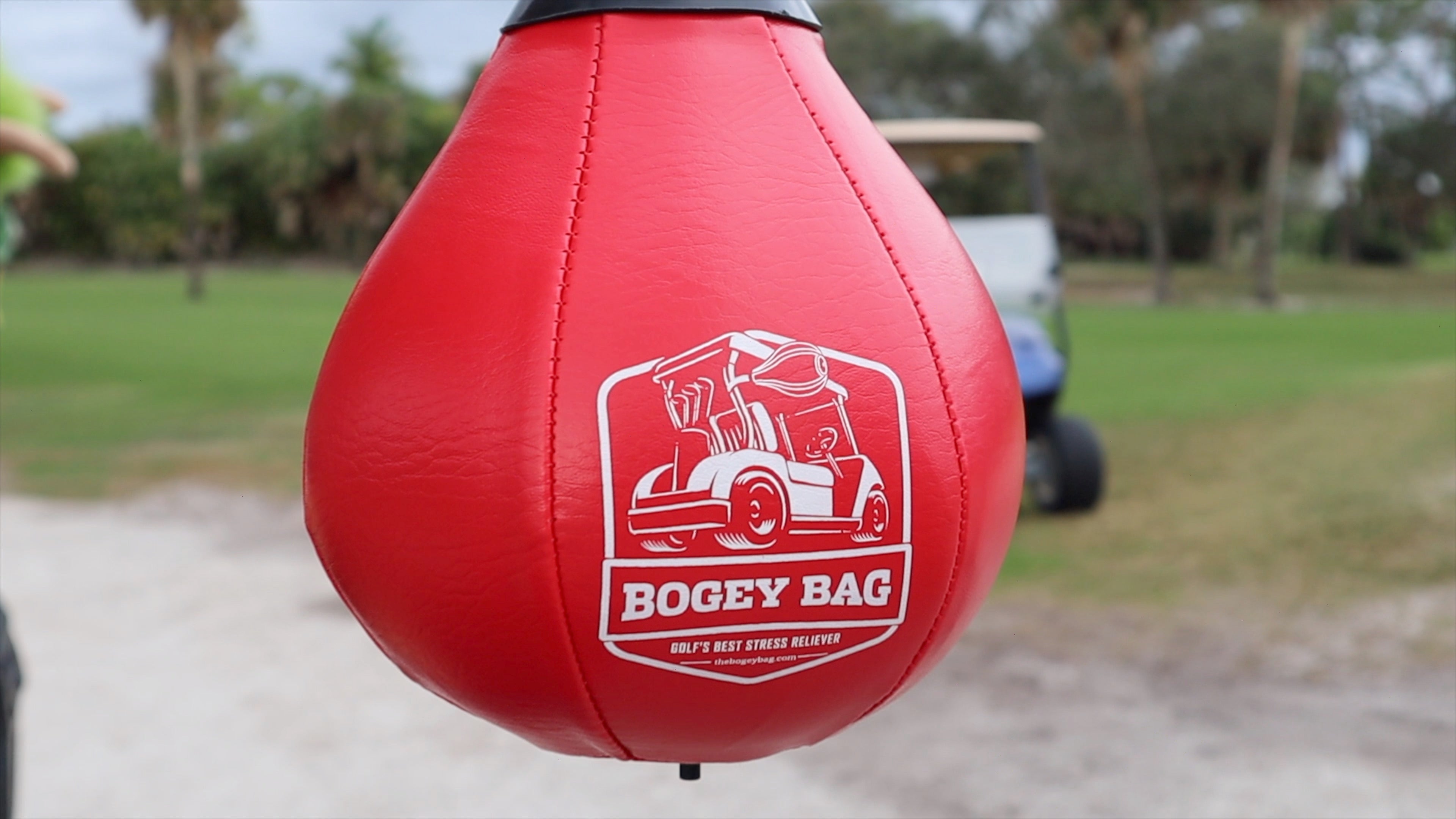 Fun frustration relief
Recently purchased the bogey bag it made getting frustrated with a bag shot fun. It was an all around hit with everyone playing that day.
Love it
My son punches the bag now instead of slamming his club down after a bad shot. We love it.
Get this if you play with or are "That Guy"...
Yup... works as advertised. Definitely a conversation starter. 4-man tournament today so the gameplay didn't really lend itself to frustration so this was more of a conversation starter. OK wait, I definitely wailed on this thing after I topped my driver so yeah, it works! Strong build and easy to setup and remove.
Great fun. Hopefully it holds up!
Bogey Bag -
I have not used it yet, so I do not know what kind of a punch it can take. It looks pretty sturdy and cannot wait to use in on the course. Hopefully this will improve my game just knowing I have other outlets to reduce some stress and frustrations, versus throwing or breaking my clubs... Thanks!
FAQs
WHere is the needle located for the air pump?

The needle can be found inside the black handle of the air pump. Remove the needle and screw it into the air pump. 
How do you deflate the Bogey Bag?

Unscrew the needle from the air pump, stick the needle into the black rubber hole, and squeeze the bag to force the air out faster
Where do we ship?

We offer shipping to all 50 states and U.S. territories.

Now Introducing Limited Shipping to Canada: Alberta, British Columbia, & Ontario
What's the Difference between the Max and the Legacy Bogey Bag?

The Bogey Bag Max introduces a high-temperature, 3D-printed sleeve for ultimate durability and handling. The Max also steps up with free personalization, allowing you to add a name for a unique touch.

The Legacy, on the other hand, remains a reliable classic that introduced the concept of golfing stress relief. Both the Max and the Legacy attach easily to any golf cart, transforming frustration into fun.