Bogey Bag Max
Regular price

Sale price

$149.99
What's New?
1. 3D-Printed, Protection & Diffusion Sleeve
2. Upgraded Construction (Entirely Hard Anodized, 7075-T651)
3. Made in the USA 🇺🇸 (Max Only)
Welcome to MAX!
Say hello to Bogey Bag Max, your new golf buddy! Offering relief from those golfing stressors, it easily attaches to your cart, safeguarding gear and tempers. This all-weather product features a resilient, 3D-printed sleeve and a spirit of merriment and camaraderie that won't quit.
But Bogey Bag Max goes a step further. We'll personalize it with yours or your friend's affectionate nickname, making each swing at the Bag a hilarious nod to their golfing adventures.
Know someone who turns peaceful fairways into personal calamities? The Bogey Bag Max is the perfect jest, injecting laughter into serious green. With every punch, they'll remember your shared golfing memories. Bogey Bag Max, a charming, personal touch to every golf game.




What comes in the box?
Bogey Bag Max Speed Bag
Upgraded Bogey Bag Max Rod & Clamp Assembly (Hard-Anodized 7075-T651; 2X Strength of Legacy Bogey Bag

)

Upgraded Bogey Bag Max Additive Diffuse-Reflector Sleeve (High-Temperature, 3D-Printed Polymer)
Black High-tension spring Assembly with Swedish Bearing
Red Polymer Air pump
Share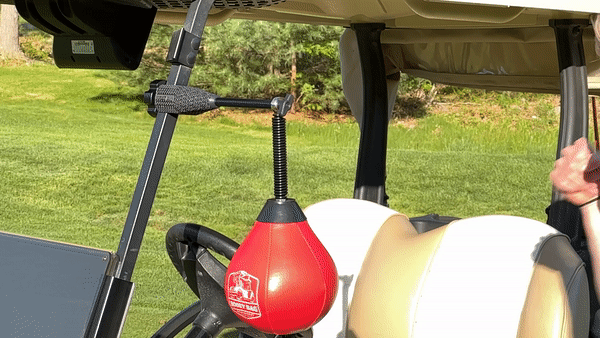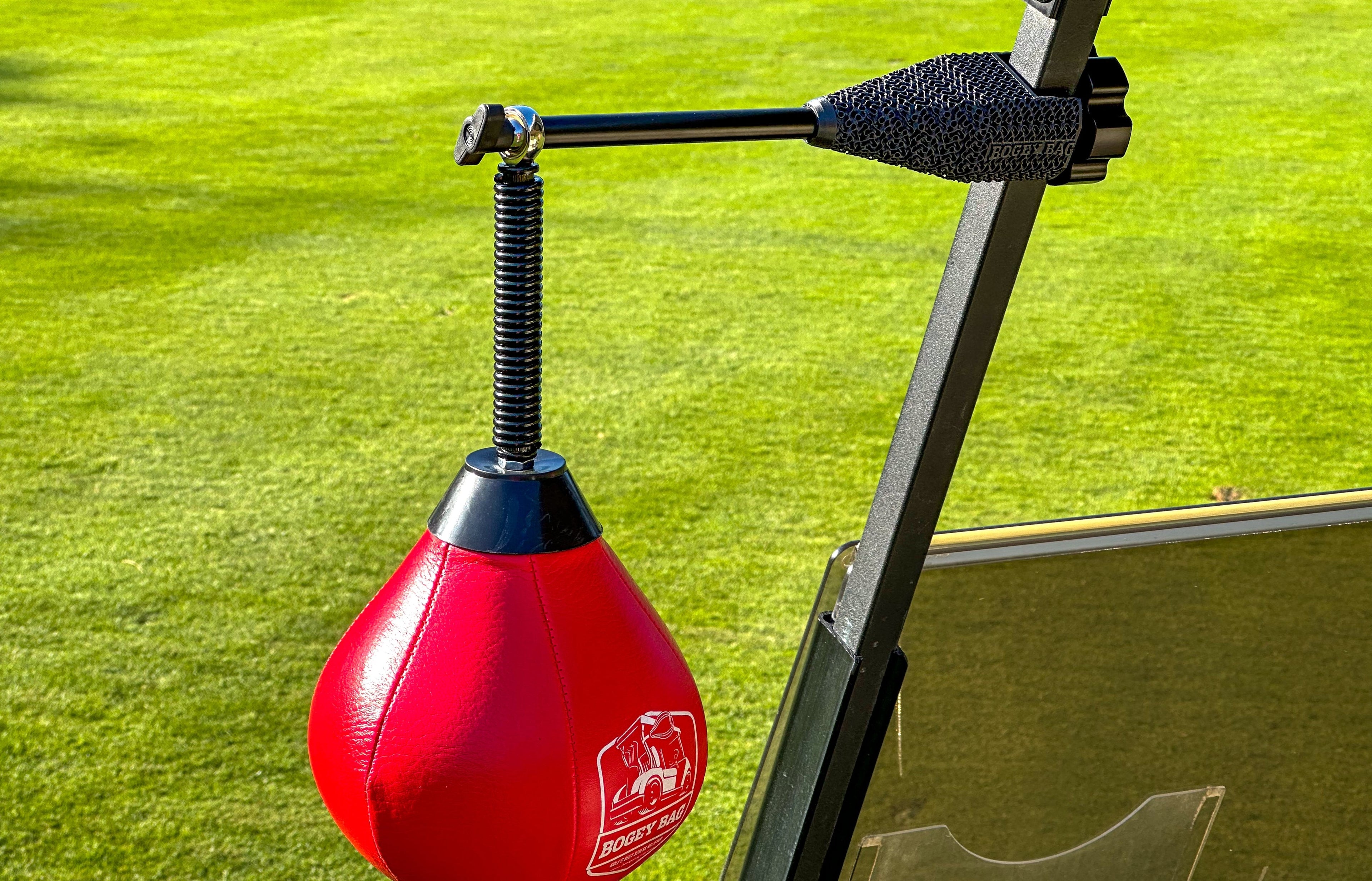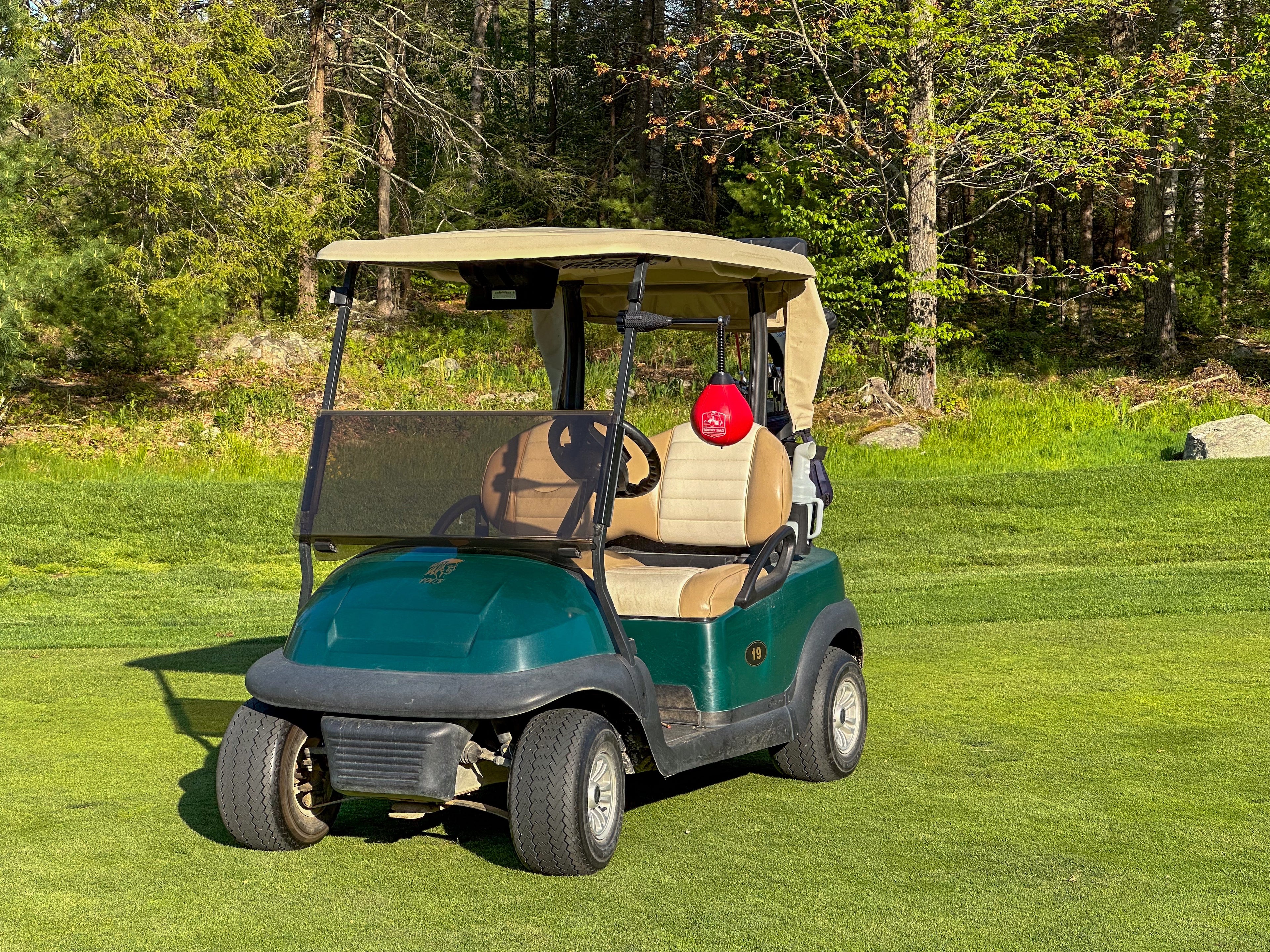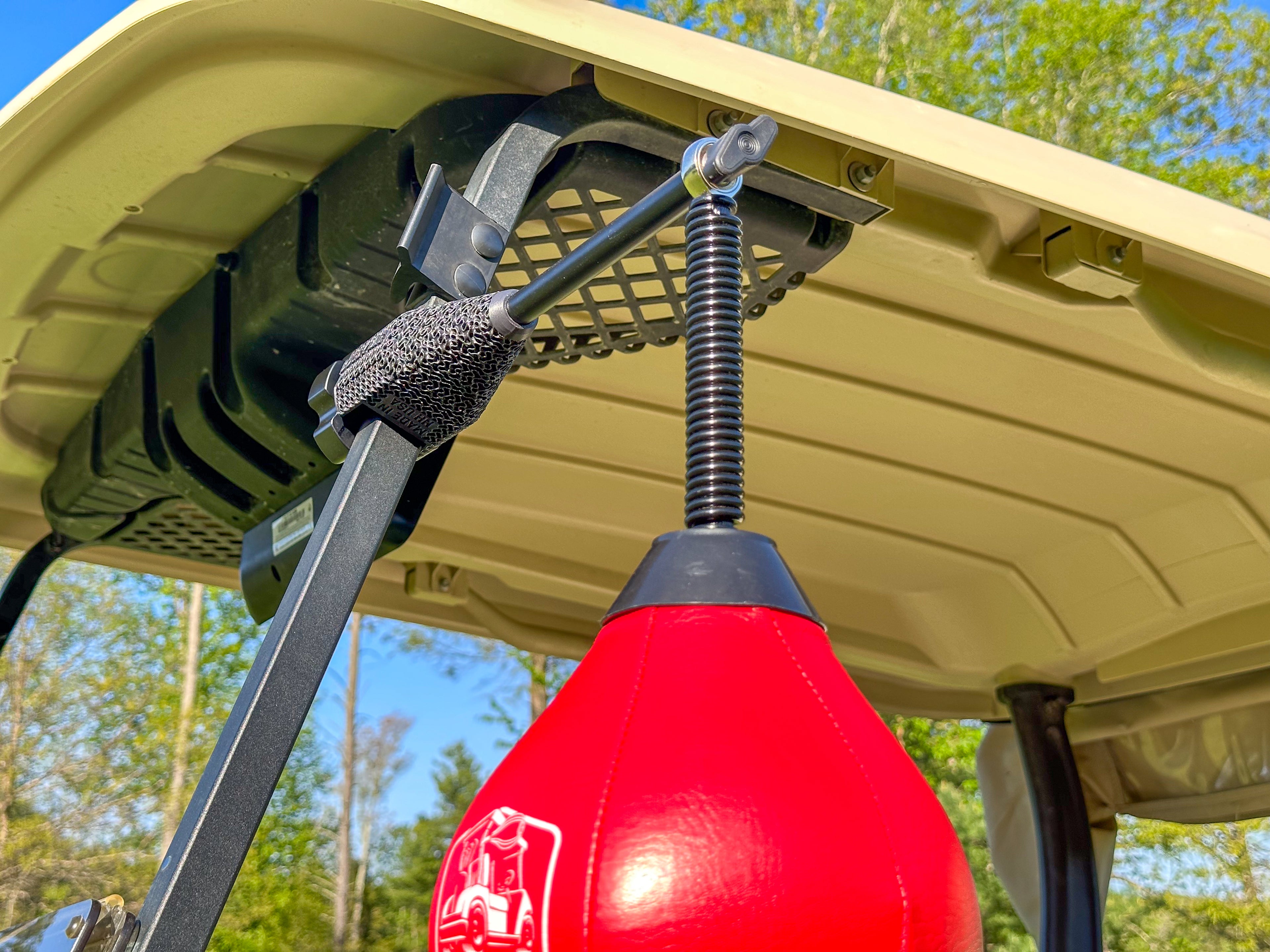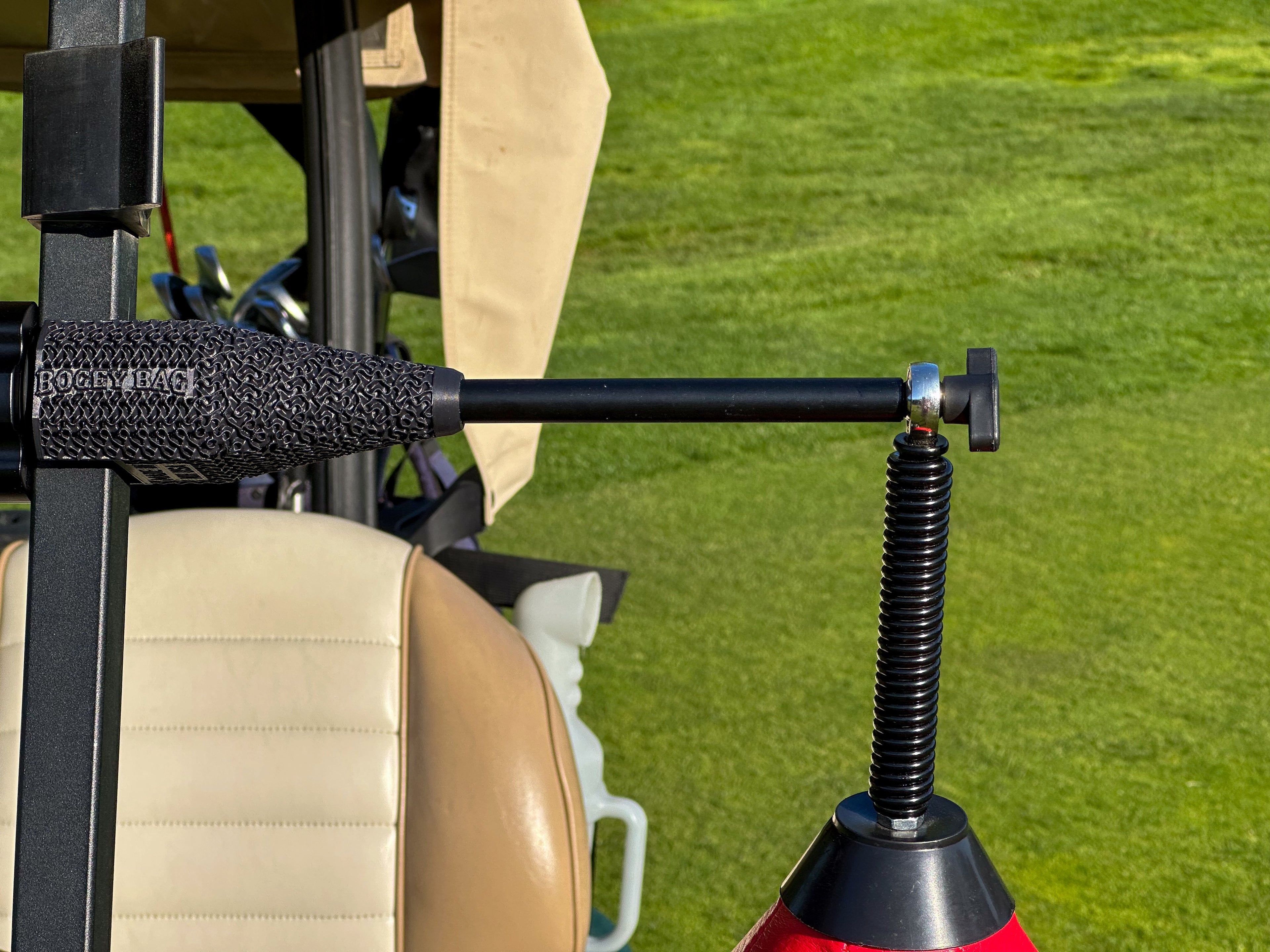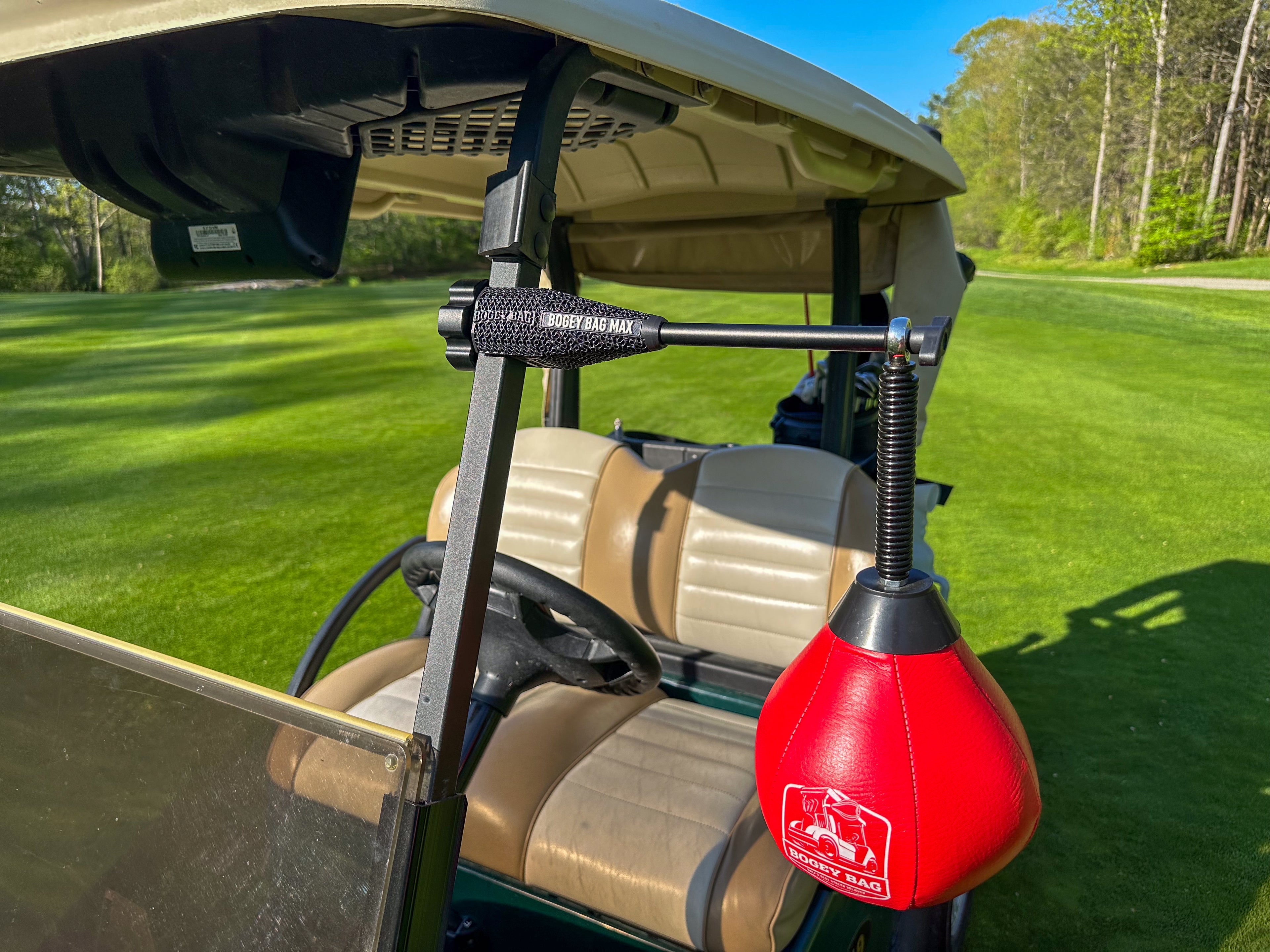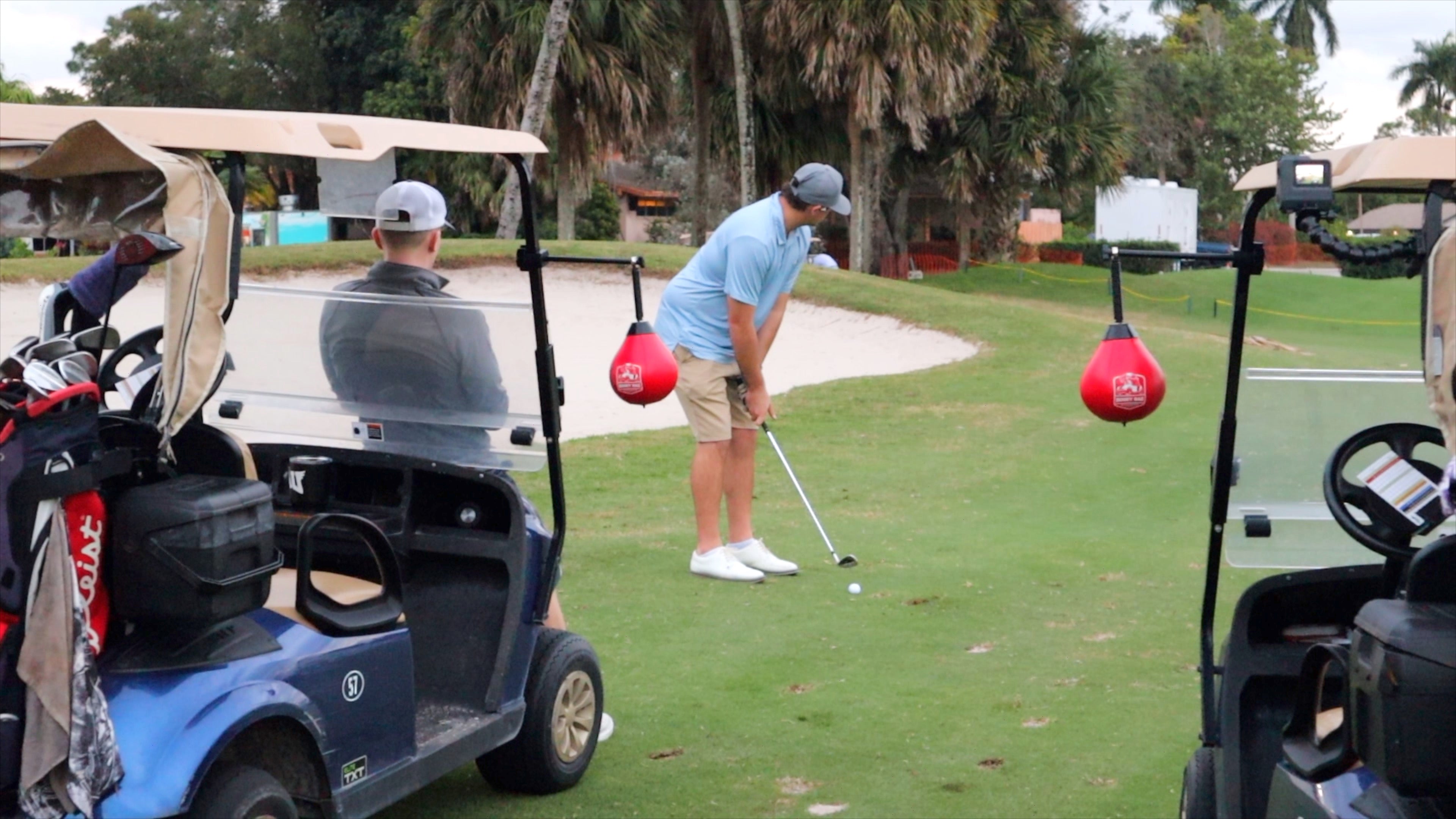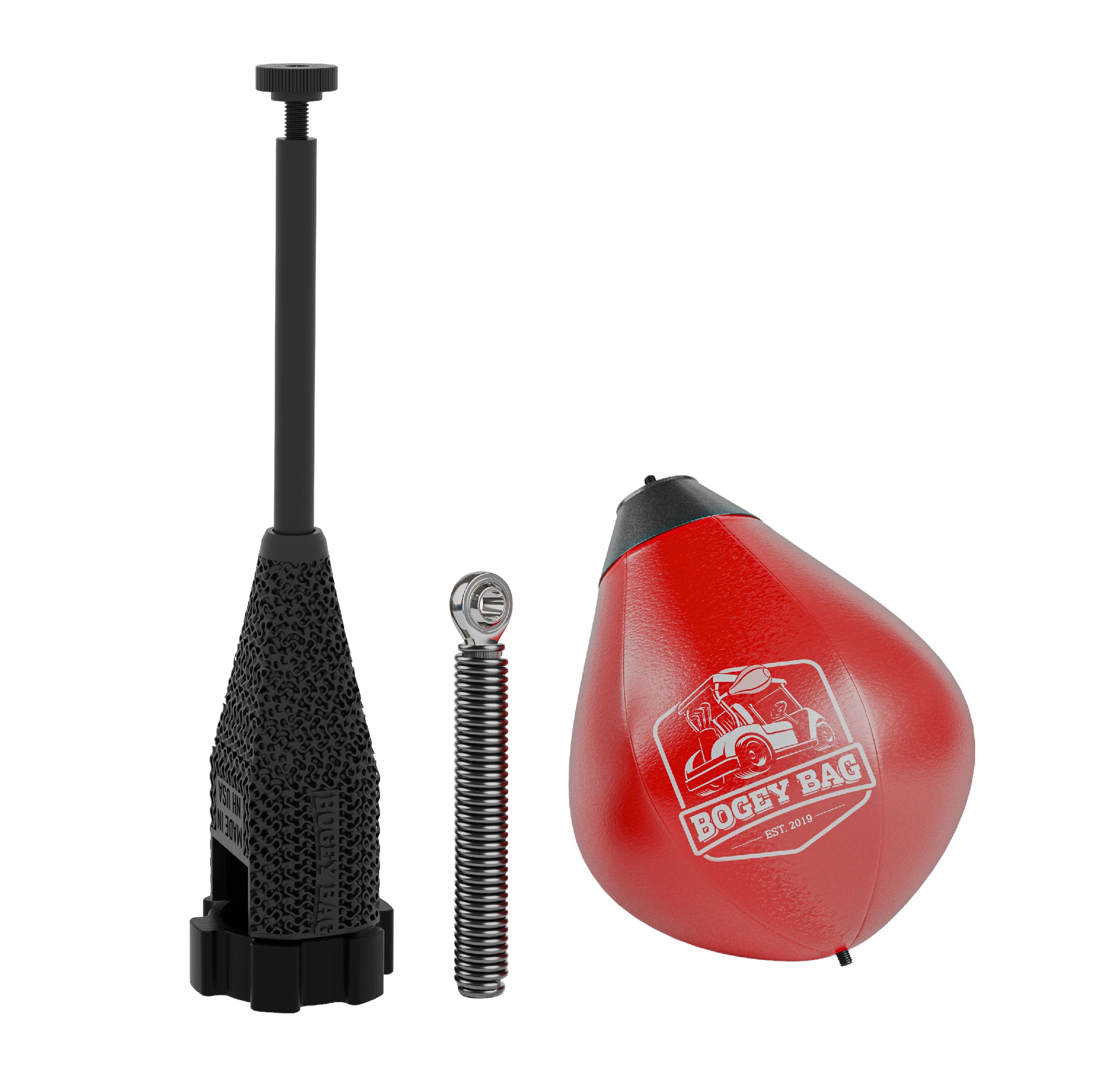 Let customers speak for us
Amazing !
Raised a few eyebrows at the club. Once seen in action the bogey bag became an essential piece of equipment. Many laughs were had and most likely a few broken clubs were saved
Awesome people to deal with!
These guys and the Bogey Bag are awesome! In business everything Isn't always perfect but the way you correct things really shows how much you care about your customers/product!!!! I had a small issue with mine after several uses, which I know commonly happens in the first edition of production…but when you come through with a super quick response and a solution to the problem that really shines with me. I will always support and praise the Bogey Bag team for the way they pulled through after the product was out of their hands.Put your trust in this group and know you're in good hands. Thank you Steven and the Bogey Bag team!!! Trust me when I'm at a tournament and I have my BB mounted to the cart tons of guys gather around and smash the bag and asked where I got it.
Bang The Bag
Fun to use for all players in the group. Adds levity to a bad hole.
FAQs
WHERE IS THE NEEDLE LOCATED FOR THE AIR PUMP?

The needle can be found inside the black handle of the air pump. Remove the needle and screw it into the air pump. 

HOW DO YOU DEFLATE THE BOGEY BAG?

WHERE DO WE SHIP?WHAT'S THE DIFFERENCE BETWEEN THE MAX AND THE LEGACY BOGEY BAG?❮❯Enter email here

© 2023,Bogey Bag ® | Golf's Best Stress Reliever. All rights reserved.

Country/regionUnited States (USD $)Payment methods
HOW DO YOU DEFLATE THE BOGEY BAG?

Unscrew the needle from the air pump, stick the needle into the black rubber hole, and squeeze the bag to force the air out faster
WHERE DO WE SHIP?

We offer shipping to all 50 states and U.S. territories.

Now Introducing Limited Shipping to Canada: Alberta, British Columbia, & Ontario
WHAT'S THE DIFFERENCE BETWEEN THE MAX AND THE LEGACY BOGEY BAG?

The Bogey Bag Max introduces a high-temperature, 3D-printed sleeve for ultimate durability and handling. The Max also steps up with free personalization, allowing you to add a name for a unique touch.

The Legacy, on the other hand, remains a reliable classic that introduced the concept of golfing stress relief. Both the Max and the Legacy attach easily to any golf cart, transforming frustration into fun.