Bogey Bag Max
Regular price

Sale price

$149.99
What's New?
1. 3D-Printed, Protection & Diffusion Sleeve
2. Upgraded Construction (Entirely Hard Anodized, 7075-T651)
3. Made in the USA 🇺🇸 (Max Only)
Welcome to MAX!
Say hello to Bogey Bag Max, your new golf buddy! Offering relief from those golfing stressors, it easily attaches to your cart, safeguarding gear and tempers. This all-weather product features a resilient, 3D-printed sleeve and a spirit of merriment and camaraderie that won't quit.
But Bogey Bag Max goes a step further. We'll personalize it with yours or your friend's affectionate nickname, making each swing at the Bag a hilarious nod to their golfing adventures.
Know someone who turns peaceful fairways into personal calamities? The Bogey Bag Max is the perfect jest, injecting laughter into serious green. With every punch, they'll remember your shared golfing memories. Bogey Bag Max, a charming, personal touch to every golf game.




What comes in the box?
Bogey Bag Max Speed Bag
Upgraded Bogey Bag Max Rod & Clamp Assembly (Hard-Anodized 7075-T651; 2X Strength of Legacy Bogey Bag

)

Upgraded Bogey Bag Max Additive Diffuse-Reflector Sleeve (High-Temperature, 3D-Printed Polymer)
Black High-tension spring Assembly with Swedish Bearing
Red Polymer Air pump
Share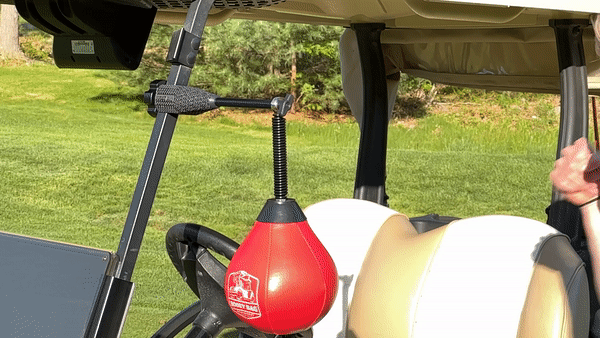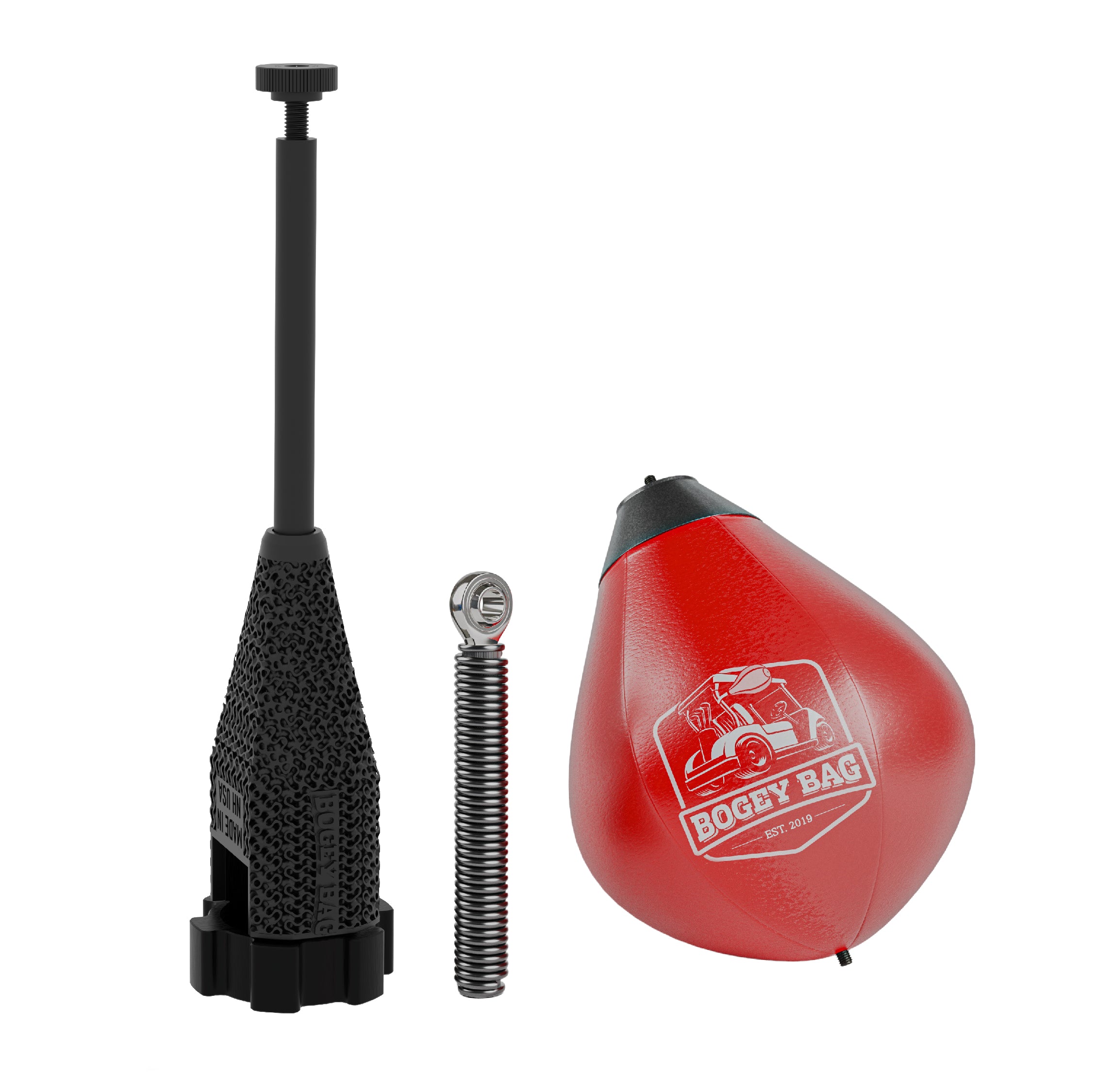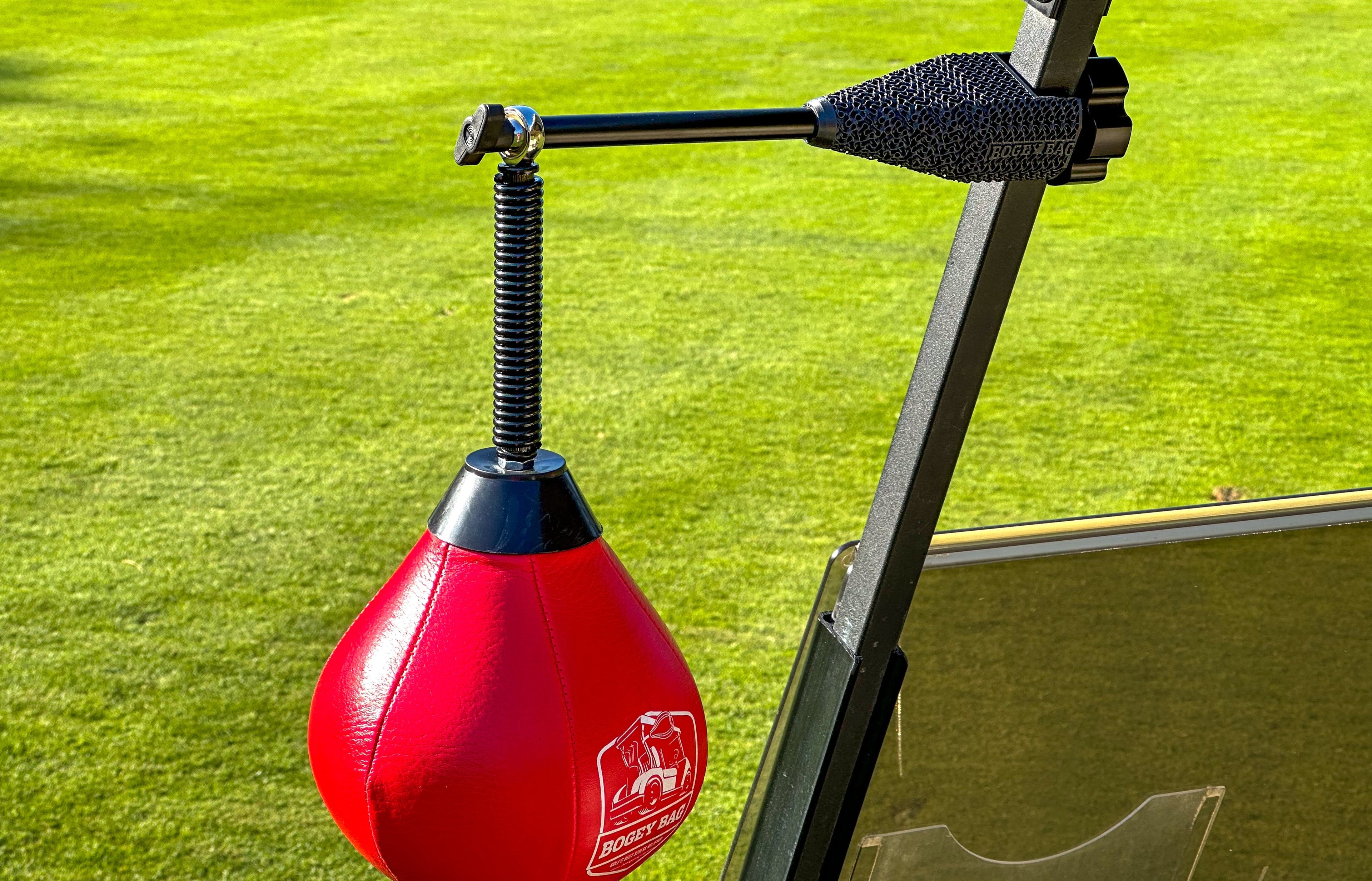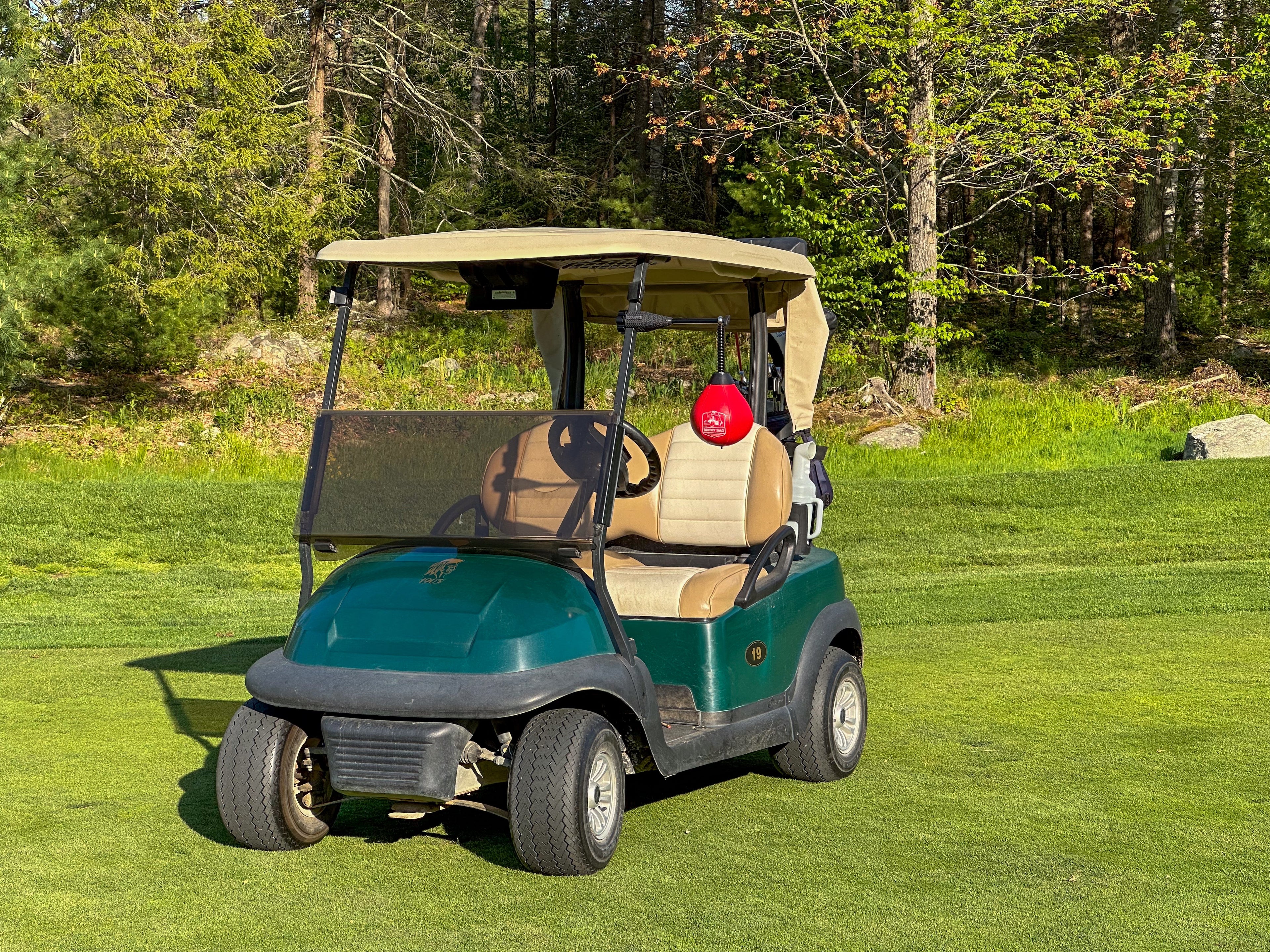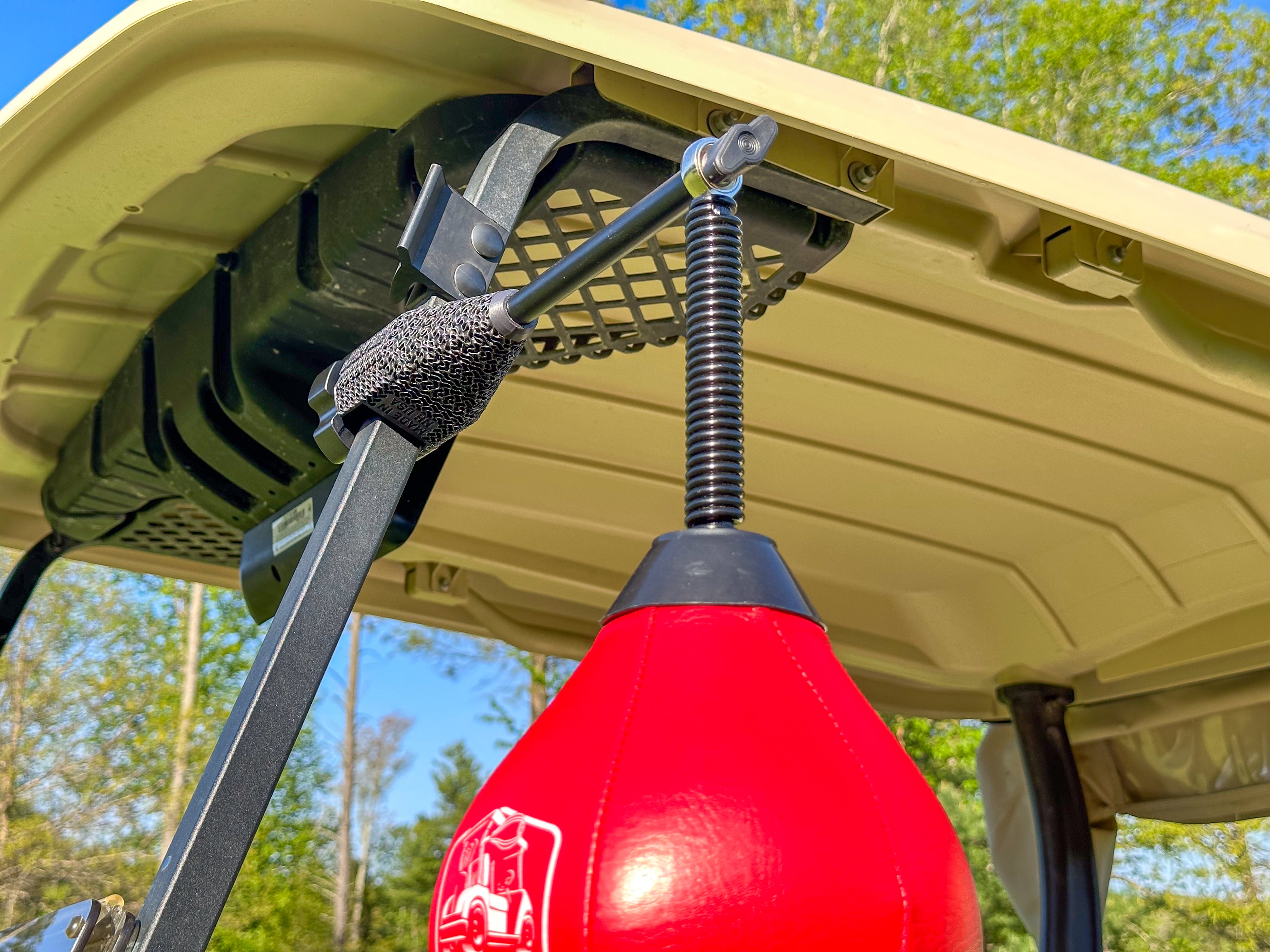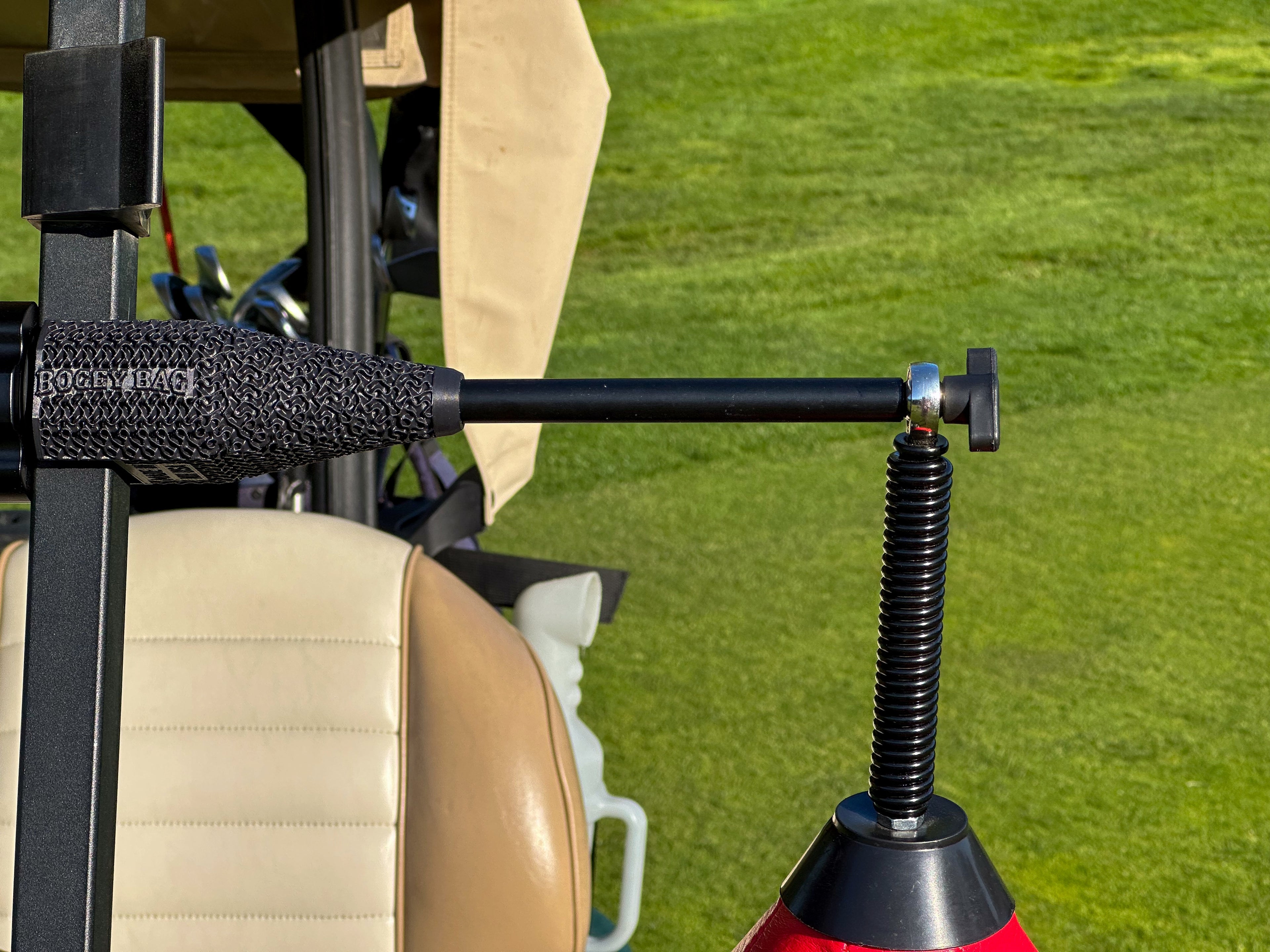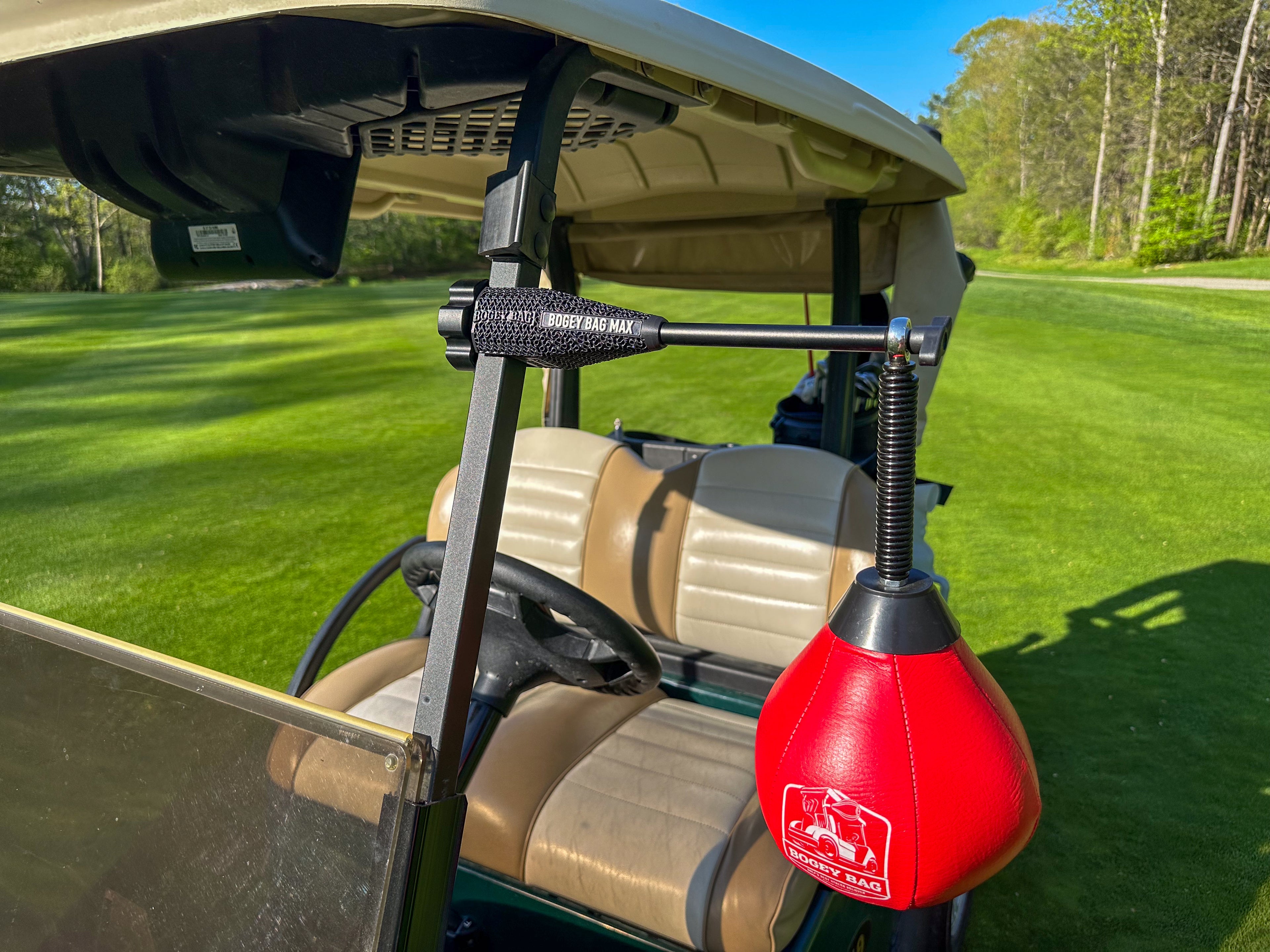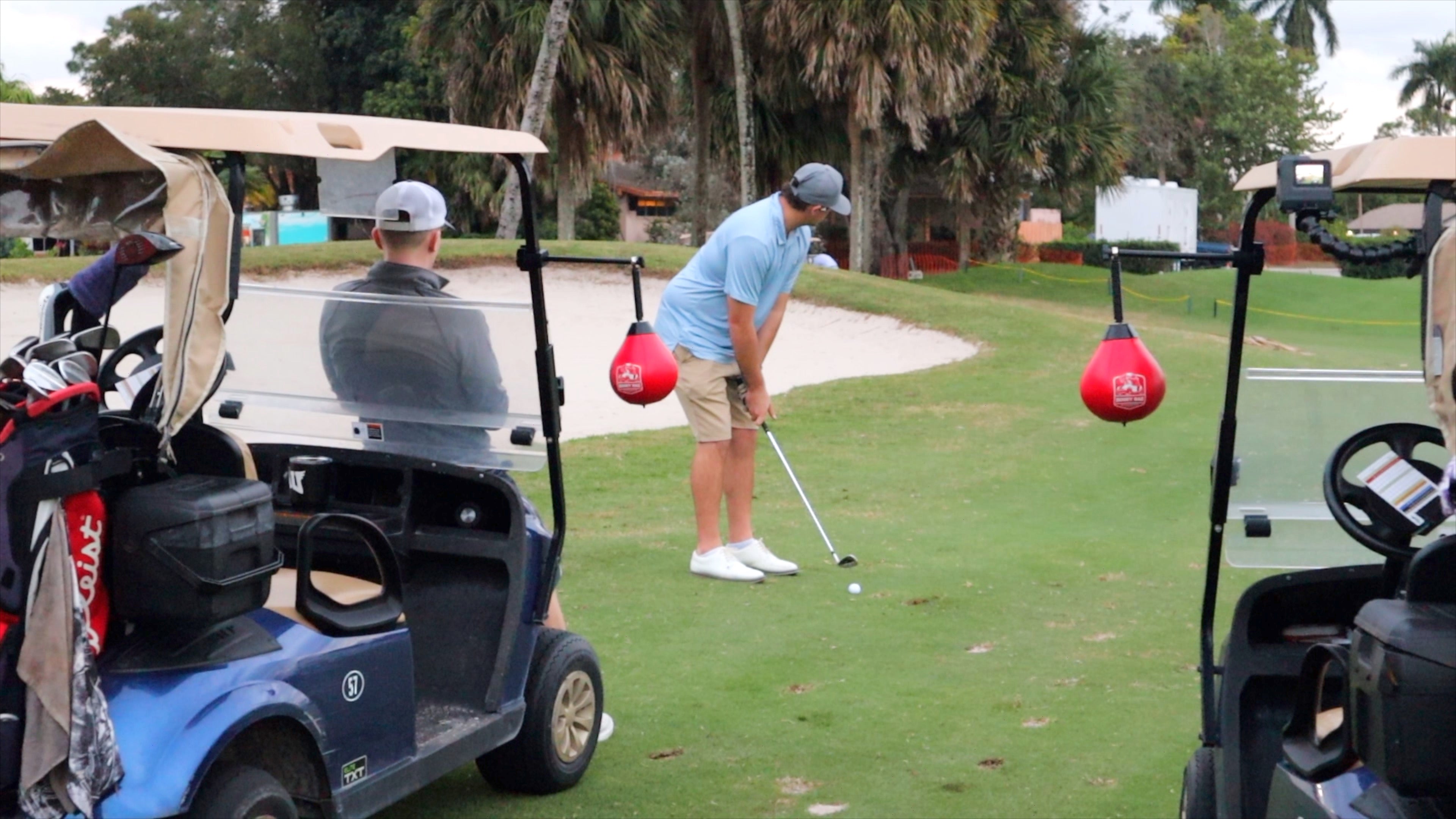 Let customers speak for us
Love this thing!
I love this thing! No more throwing my clubs after a bad shot. I'm also more relaxed for the follow up shot. I'm definitely getting one for my Dad for Christmas!.
Gift
Will not have a response until I hear from the recipient
Awesome!!!!!
This has been a very fun gadget. Was hoping not to use as much as I have (lots of bogeys) but find myself just having fun punching it. My son loves it and it is a hit at the course with players, marshals and cart persons.
Amazing !
Raised a few eyebrows at the club. Once seen in action the bogey bag became an essential piece of equipment. Many laughs were had and most likely a few broken clubs were saved
FAQs
WHERE IS THE NEEDLE LOCATED FOR THE AIR PUMP?

The needle can be found inside the black handle of the air pump. Remove the needle and screw it into the air pump. 

HOW DO YOU DEFLATE THE BOGEY BAG?

WHERE DO WE SHIP?WHAT'S THE DIFFERENCE BETWEEN THE MAX AND THE LEGACY BOGEY BAG?❮❯Enter email here

© 2023,Bogey Bag ® | Golf's Best Stress Reliever. All rights reserved.

Country/regionUnited States (USD $)Payment methods
HOW DO YOU DEFLATE THE BOGEY BAG?

Unscrew the needle from the air pump, stick the needle into the black rubber hole, and squeeze the bag to force the air out faster
WHERE DO WE SHIP?

We offer shipping to all 50 states and U.S. territories.

Now Introducing Limited Shipping to Canada: Alberta, British Columbia, & Ontario
WHAT'S THE DIFFERENCE BETWEEN THE MAX AND THE LEGACY BOGEY BAG?

The Bogey Bag Max introduces a high-temperature, 3D-printed sleeve for ultimate durability and handling. The Max also steps up with free personalization, allowing you to add a name for a unique touch.

The Legacy, on the other hand, remains a reliable classic that introduced the concept of golfing stress relief. Both the Max and the Legacy attach easily to any golf cart, transforming frustration into fun.